Social Media Manager (m/f/d) starting immediately, permanent contract, part-time, 20 hours
We are a Hamburg PR and social media agency, and we are eager to make the public aware of exciting topics from companies. Whether it's developing creative ideas for interesting start-ups or bringing a breath of fresh air into the communications of established medium-sized firms: we support companies big and small. We make product launches understandable, give our clients a voice about important issues in interviews and podcasts, and assist our partners competently even in crisis situations.
Griffel & Co is an owner-managed agency and a friendly, welcoming place in which to work. Everyone is on first name terms, tasks are tackled as a team, and there is always a good atmosphere in the office thanks to our two lively four-legged companions. If you are fond of dogs in addition to your passion for PR, like laughing and are eager to reach for the wooden spoon with us in the mid-day break or to fire up the barbecue in summer – when we are in the office again after coronavirus – then become part of our team and apply for a job with us as: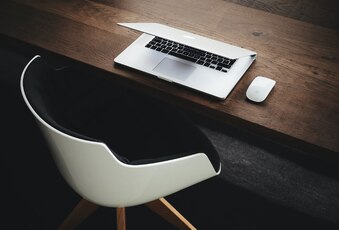 HOW YOU CAN CONVINCE US:
You have completed a university degree course or relevant training in the media field
You have at least a year and a half of work experience in a social media agency or in a company's communications department or comparable position
Twitter, Instagram, TikTok or LinkedIn – you understand exactly how they work, can strike the right note, and always have a good answer even to difficult comments
You know about the tricks of the trade your mother has never heard of
Mood boards, Hootsuite and other tools – you've got what it takes
You have courage and humour, and you also like to try out new things
You strike the right note with both a company's account and a lifestyle product
YOUR TASKS AND DUTIES:
Giving competent advice and all-round, care-free support to our clients, on your own responsibility
Developing and implementing social media strategies, together with their associated community management and monitoring
Influencer management, and extending PR and marketing campaigns into the channels appropriate to each
HOW WE WOULD LIKE TO CONVINCE YOU:
A very friendly, highly competent team that collaborates outstandingly well
Great responsibility and a lot of freedom for personal development and creativity
The best, nicest clients in the world
29 days holiday, capital-forming benefits, further training courses, fruit, beverages, regulated working hours
You can start immediately: we look forward to welcoming you!
ARE YOU INTERESTED?
We look forward to receiving your full job application documents together with your salary expectation by E-mail to Janine Griffel (jg@griffel-co.com).